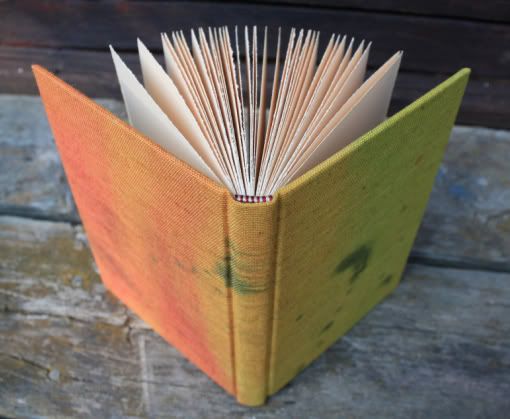 Some of you wished to see more of the handdyed bookcloth, so here it is again in a bit more "processed" form. This book belongs in my line of A6 (approximately postcard) sized sketchbooks that I make for my Etsy bookshop and the PikkuPutiikit shop in Tampere, Finland. I like to think these books as small everyday luxuries, something you can either give as a gift or keep yourself; The world is full of ordinary blank books so I kind of thought I might as well make something slightly different then. Because all these books are covered with the handdyed cloth none of them are exactly identical.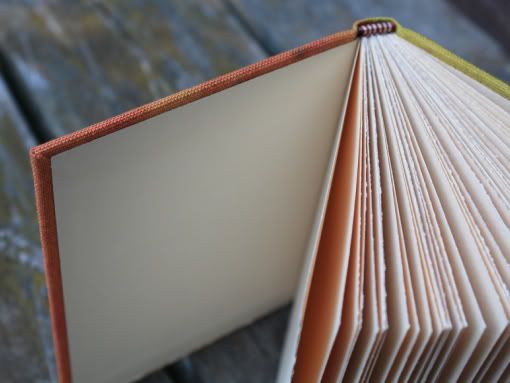 These books don't have separate glued-on endpapers, which in fact makes them a bit sturdier, as the 160g/m² paper of the book block is pasted straight to the inner covers and the hinge area is reinforced with mull. Through personal experience, I have come to the conclusion that since visual journals and sketchbooks are often carried around and altered with different kinds of media, they have to be compact and hard-wearing - even if they were rather small in size like these ones.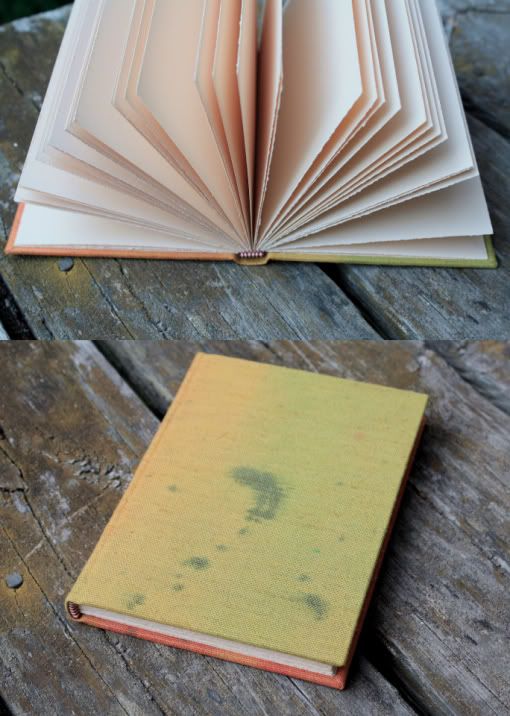 The book pictured is at the moment for sale on my Etsy bookshop, so in case you're interested you can find it
here
. I will be adding more books in the following weeks now that I have sold most of my old work and the shop looks quite empty. I'm still open for commissioned work too, but my turnaround times might be a bit longer than usual, being the summer and all.
I also want to take this opportunity to say hi to all the new people reading my blog - I appreciate it and it's nice to meet you, so thanks for following!